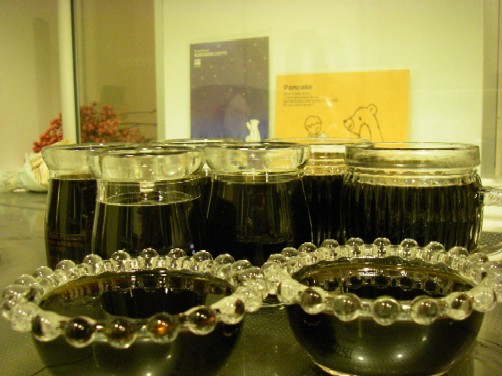 I went drinking with two colleagues the day before summer vacation.
It's good to hang out with colleagues after work once a while.
I was pleased the next day was holidays even though it's a short summer vacation.
I wanna clean my house carefully more than usual, do the laundly in the afternoon
and make soap.
I thought I wanna do that at home but after getting home but I took a shower
and I was relaxed with the air conditioning. And then I fell a sleep comfortable.
By the way this is coffee jell-o that I made after a long time.
I saw coffee jell-o that rumineko*-san. Then I wanna eat it during this hot summer.
That's why I made it. Eating it with fresh cream also milk is very goood!
Very soft jell-o is better than normal jell-o!