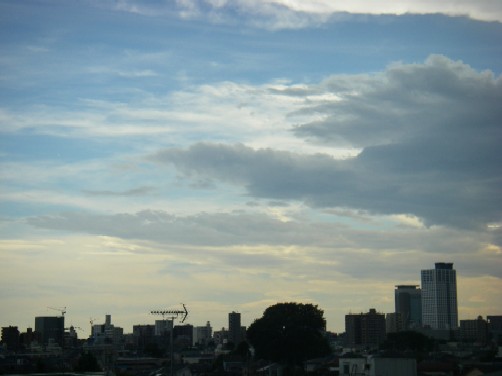 Last Friday I went to my sister's house after cleaning the balcony and the kitchen.
My sister made me spaghetti with tomato sauce for lunch.
I ate the spaghetti after a long time. It was really goooood!
My sister's husband really like the spaghetti that my sister's made and he asked her to make it.
Yeah, I know how he feels! I want her to make it again.
We were relaxed after eating it under the air conditioning.
And then we went to the gymnasium. We could imagine how hot it was inside the gymnasium but it was really
hot more than imagined. It was like sauna.
You can't open the windows when you play badminton because you can't play it in the wind.
Speaking of which, the gymnasium has changed at all since I was in elementary school.
When I go there I remember there were many badminton games in junior high.
We sweated like a pig and got exhausted and we went back to my sister's house.
After taking a shower I changed into something that my sister got me and I was relaxed.
My mother came over at my sister's house at the time.
She was on the way home from work and stooped by her for having tea.
Seeing security camera footage, she put her face right the front of the security camera.
It was the same as me when I came here.
We are definitely real mother and daughter, right?
I saw a friend from college after that at night. During talking with her I often yawned and fell asleep because of being exhausted after playing badminton.
Needless to say, My muscles got sore for few days.