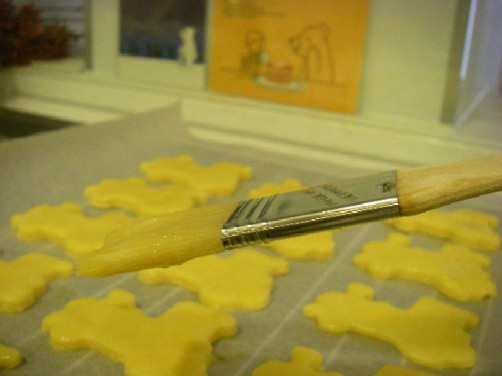 On the first day of the summer vacation I didn't go out all day.
I had plans to visit my friend. So I baked some cookies and did laundry.
In addition I sewed some coasters with linen stash of fog that I got from mf-san and I sewed a lining for my black skirt.
Yes, I lost the thin lineing of my black skirt that I wore last year.
I thought I had to buy it again. But it's waste of money I thought. That's why I bought a black fablic and I tried to make it.
I stitched while seeing a movie. I don't have sewing machines.
So I did something like that all day.
The movie that I saw is "The Pursuit of Happyness ". Will Smith with his son starred in the film. This time he didn't act gorgeous people. It means there weren't action scenes and he wasn't popular among girls in the film.
It was a simple part. And the father that he acted was a good father who raised his son as posible as he could. The point was touching.
In this movie there was a scene that Will Smith explained that the difference from" probably " to " possibly" to his son.
Seeing it, I found out the difference, too.
By the way this picture is cookies that I made from a recipe.
I brushed them with egg.
Yes, I got the brush from mf-san few days ago.
I used not to use a brush even if I had to use it. Because I didn't have it.
But I can brush something with something from now on!