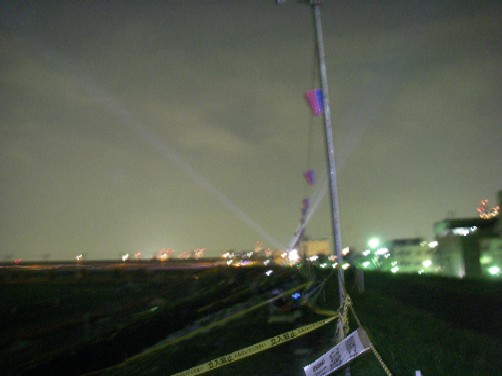 Last Friday I had a farewell party for colleague.
It was my first time to be the host of the party at this division.
I cared about drinks of section chief and manager also other members and I ordered them before finishing drinking.
I know it but I'm a very Japanese office worker.
I cut down the story of the section chief well and I wrapped up the farewell party.
It was only ten minutes past.
After getting home I went to save a spot for fireworks with my sister's family and
my husband.
I like going to see the fireworks but I really like to look for a spot the place for it and prepare for it.
I'm really excited and looking forward to see the fireworks since the previous day.
When we got to the side of river, there were many people at the dark side of river already.
Some people put masking tapes for the spot where they saved and some people laid there and some people drank with their friends.
I think I wanna sleep there while feeling the wind every year.
My sister's husband said " Why don't we camp here next year? "
I'm looking forward to the previous day of the fireworks next year!