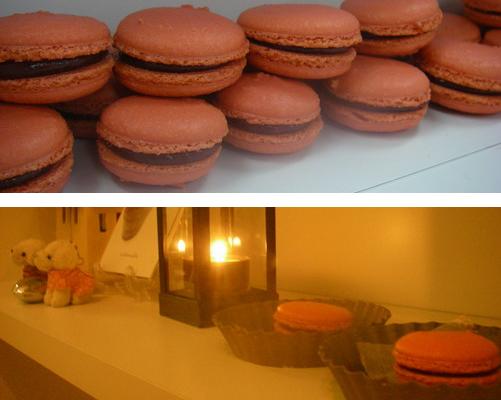 I learned to make macaroon that I really wanted to learn to make.
The oven at the studio can bake everything at high heat. And I used fine dry high-quality
almond powder and dried dry meringue.So I can make it beautiful.
I wonder if I make beautiful macaroon even at home?!
But I wanna practice it as soon as possible. So I'll try it soon at home.
Friends who have been to France said "Macaroon that I ate in France has different taste
from Macaroon's in Japan. " It would be true.
The most important thing for macaroon is dryness.
It's humid in Japan more than in France. That's why macaroon in France tastes better
its in Japan.
Putting that aside, the macaroon that I made looks very beautiful.
I thought of it and I stared at it.
The macaroon is not Gerard Mulot's. It's ayar Mulot's.
I gotta practice to make good macaroon!