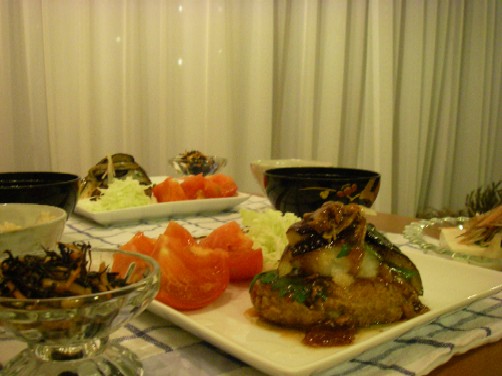 On the other day a person who works at a housemaker that I used to be in charge
of emailed me.
We made a promise to go drinking together last year. But time flied without knowing.
There are many pepole who used to get along together at the same division at work.
But I usually can't keep in touch with most pepople.
But he works at even the different company but he keep in touch with me.
I'm more than willing with that.
My mind went traverring in the beginning of the year when I used to be in charge
of the company. And I thought I has a bond with the company.
Usually I don't go out except on Friday night, but I gotta make time spending
time with such a important friend once a while.
That's too bad my colleague who is in charge of the housemaker is often away
on business in August. So we decided to go drinking
without him. I'm going drinking with people from the housemaker and my female
colleagues who get along with me these days.
I'm looking forward to seeing them again after a long time.
By the way this is Japanese hamberger steak for dinner.
I made it very well. Bon appetit befor it gets cold!
** Today's menu **
+ Japanese hamberger steak with Japanese basil, grated Japanese radish called daikon and fried egg plant
+ salad with cabegge and tomato
+ Fried sea weed called Hijiki with soy beans and carrot
+ miso-soup with Daikon
+ brown rice