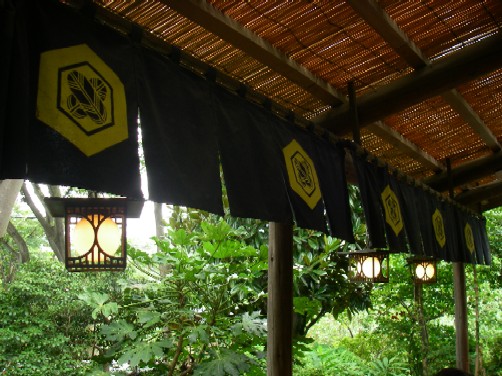 On 10th of August it's my grandfather's anniversary of his death day.
Every year I visit my grandmother on the day.
This year 10th of August was Sunday. So my mother, her brother and her sister came
here. It was around at noon. We drove to Jindaiji of Tokyo to eat Soba.
I used to feel kind of nervous when I was with them. But after growing up I enjoy
spending time with them.
I find out something good points in my uncle and aunt. And the point is one of my
plesuare.On the day I thought my uncle and my aunt is very good husband and wife.
And my uncle who already retired looked very good. He began to grow a beard and
he got a tan at his small field.
For the first place he is tall and slim. But I was wondering if he looked so nice long time ago? And I said " You look very goooood! " to him.
Then he was really pleased.
On the anniversary many people gathered at my grandmother's house.
My grandfather must've been pleased.
It's good to see each other even though we met up each other.
Everybody lives in each life. So we can't see a lot.
But I'm happy to look forward to seeing them.