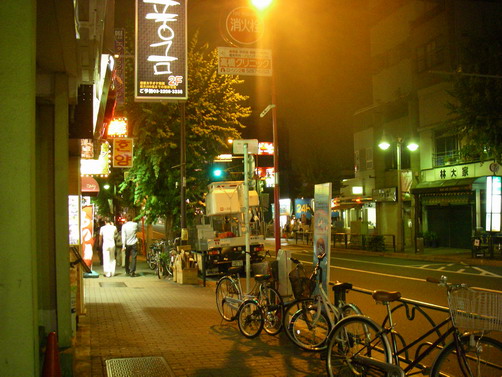 Last Wendesday I went drinking with people in a house maker to
Okubo in Tokyo. I used to related to them on business.
We've known each other for a long time.
So we have good relationships and I can enjoy spending time with
them more than colleagues at this division.
These days when I start talking about something, I come up with
thankfulness.
Thank God to give me good relationships with customer.
Sometimes I lost confidence and I don't like myself because of
my weakness. So I sometimes feel down. But when I feel get down,
I should remember that I can make friends with people even from
customers and say " good job " myself. I thought of it.
We met up each other at 7 at night and we went to a Korean restaurant
where I used to go before. Going into the restaurant, and my eyes met
a staff there. We said " Oh! "each other. He is a Korean man called
" Baku-san ". He treates me well always.
I was pleased even though I didn't go thre for a long time.
Dakkarubi, Prukogi and Chidimi with sea food and all that jazz.
We ate varous Korean food and some Korean alcohol.
I laughed my head off and the tear came out because of laughing too much.
We enjoyed drinking after a long time. So we decided to drink next month again.
My company and the house maker has good relationships each other on business and
personaly. I hope the good relationships keep going from now on, too.