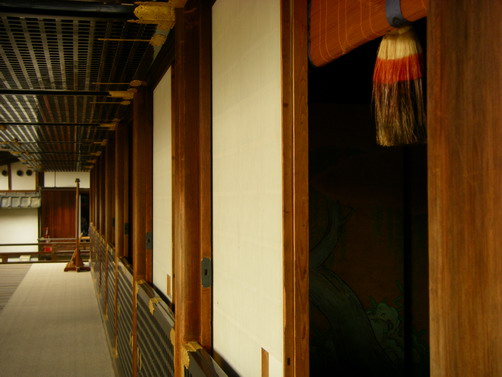 There is an American drama called " Brothers & Sisters ".
It's about a family and it's fun to watch it.
When I watched it, there is a good word in it.
" Fake it till you make it."
I understand it and it's right.
It means if you can't forgive someone, you should pretend to forgive someone.
Then you forgave someone without knowing.
It works. If you get mad at something, you should pretend not to get mad.
Then you forgot it.
Speaking of that, we do that usually.
You pretend to do something.
If you didn't do that, you couldn't have relationships with anyone.
It's very easy and simple also I do that often.
I really wanna forget one word from a friend.
But I can't forget it and it is still in mind.
But I should pretend to forget it.
I got it! I'll fake it till I make it!
By the way I took this picture at Daikaku-temple in Kyoto last weekend.