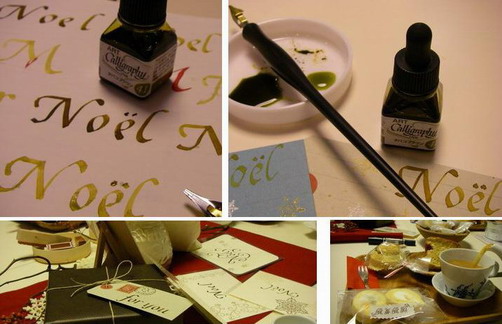 I went to learn calligraphy for the first time.
Though I've been interested in calligraphy, I hadn't learned it yet.
I borrowed books about it at the library and checked out schools.
But I don't have enough money to learn it since I've learned other things.
This time it was very lucky to learn it not to pay much money.
It was easy to draw it more than I imagined even if it's just a hobby.
Italic letter that I learned this time is kind of easy and it was good for beginners. I really enjoyed doing it.
So I wanna do it in my relaxing time.
All people who took part in the lesson were calm and kind.
Everybody enjoyed doing it also communicating to each other.
I was able to spend comfortable time in the afternoon in holiday.
I'm looking forward to take next lesson and I'll practice it from now on.