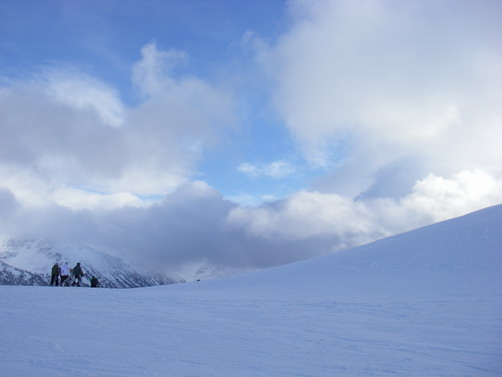 I had been thinking I could feel the fetus moving soon.
People say, " Do you feel the fetus moving? " to me a lot. Also I read the same thing
in a book.
I heard you feel like your intestine moving or something.
Sometimes I thought this might be the moving?! But I was not sure.
Last Thursday on 17th of February when I slept at night, I felt my baby moving!
It kind of tickled in the stomach.
Yeah, it's true I felt like my intestine moving.
If you could feel it even once, you'd feel it often. Everybody said so. Yeah, it7s true.
Especially when I sleep at night, I feel like that how I can explain in my stomach.
It's like fish swimming in the water.
And then I feel like it a lot a whole day.
During being at work, eating out, being on the train and watching
the website of Michael
Sandel
who is a professor at Harvard University.
He moved inside me to seem like being able to listen to difficult English words that
I couldn't listen to.
He might raise his hand since he wanted to say his opinions.
I think it was really happy to be able to experience various things through pregnancy
experience.
There are many experiences and feelings that I had never imagined.
The longer pregnancy period is, the more I appreciate it.
Also I feel happy and calm.
Recently my mother, my best friend from college and some people said " aya became pretty."
or " You look calm, very nice and young. " to me.
I wanna love my baby who gives me calm happiness before he is born.