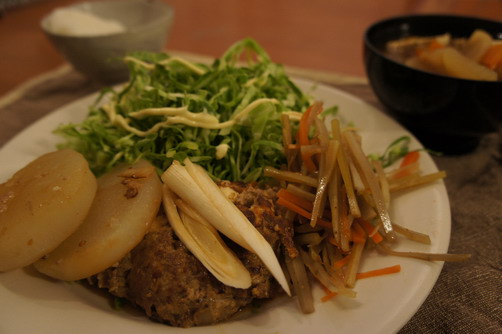 These days I'm putting on weight!
But I can't jog like when I haven't gotten pregnant. Plus I don't have time to walk
on weekdays.
So I gotta be careful what I eat.
In addition expecting mothers have to cut down salt.
That's why I started to write down what I eat since last night.
I wanna count calories next time.
* Today's menu *
+ Tofu hamburger steak . Daikon steak . fried leek
+ sliced cabbage . fried burdock and carrot with sweet soy sauce
+ rice . miso-soup with various vegetables