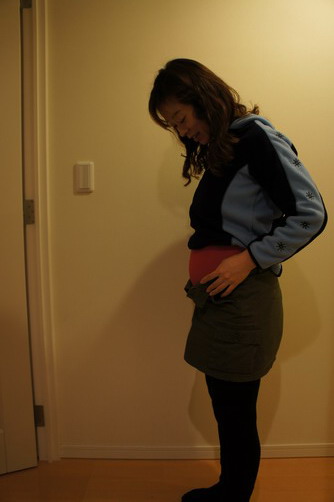 We can see 4D of the baby at our hospital.
Finally I can see my baby next Monday.
When I told my husband about it, he said " 4D? Is it wired? It means 3D plus time?
It must be 3D! "
So I said " The first thing you say is that? ??"
On the other day I told my sister's family about it, my sister told me her husband was the same
action as my husband.
This week I talked with a male colleague at the lunch time.
His wife is gonna having a baby soon and I told him about it.
Then he said " 4D? This is what? Is it wired? "
Oh, are men argumentative, or what?
a half year passed without knowing since I got pregnant.
I wanna enjoy spending time as an expecting mother!
I'm almost 6 months pregnant.