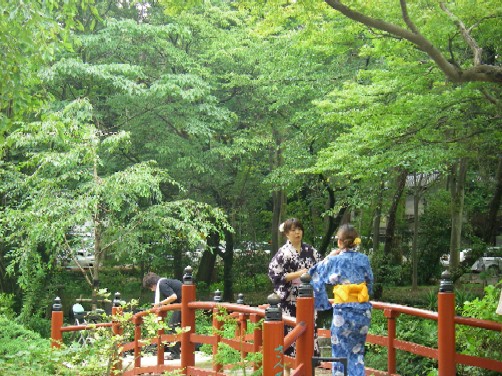 On the last day of my summer vacation it was raining but it was a cool and calm Sunday.
I and my husband ate out in a Korean BBQ restaurant after seeing the women's marathon in Olympics.
After getting home I saw an American drama called " Sex And The City ".I can't seem to get their English because of talking fast. But I tried to listen to it few times and write down their lines of my favorite.
Even though I listened to it many times, I couldn't get to unknown words. So I only wrote down them in Japanese as I was able to listen to.
At first I couldn't get the charming points in this drama.
I thought I don't like it so much. But bit by bit I've liked women in this drama.
And I started to enjoy seeing it.
I enjoy seeing four women who get along each other and they often eat something together while talking about various things for a long time.
I have an image relationships among women are harder than men's.
But it' s not bad.
We can enjoy talking about something even for a long time. Because we're women.
If men join it, they would give up.
Women who live anywhere and in any period are talkative.
I'm glad to be a woman because women like talking.
By the way this picture is a picture that I took in Jindaiji of Tokyo.