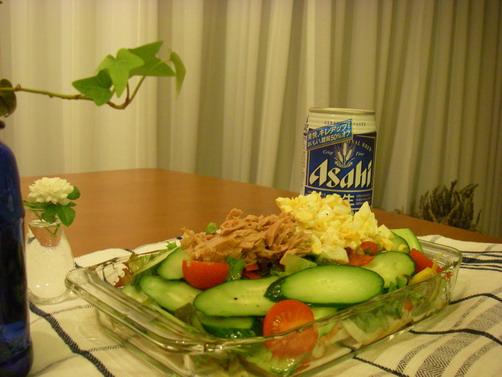 Last night I waked up around at 3 in the morning.
Seeing the next to me, my husband was gone.
I thought where he went to and looked for him in a PC room and bathroom.
Then I realized he still worked at the night.
I got back to the inside of soft and comfortable cotton blanket while wiping my sleepy eyes.
By the way eight months past since getting transferred to this division in the beginning of
this year. There are a lot of nervous people here. So I'm kind of under the stress.
But I don't have trouble of relationships. So I work kind of calmly.
But there weren't people whom I was interested in and I wanted to get along with after work
even though I got along with them at work.
I'm not a person who has another face at work. So it wasn't kind of fun.
But a woman who is a temp stuff came to this division one month ago.
She is married and she's been with his husband for a long time, too.
I haven't known about her so much but she has something that I like. So we've grown
closed. I have a feeling she is gonna be my friend.
God must see me and he sends me people who can be my friend.
These days I've spent comfortable days. I hope the comfortable days aren't over.
By the way this is " Salad Udon " that I served when my husband came home over
at midnight. I made it after a long time. I'll make it one more time in this summer.