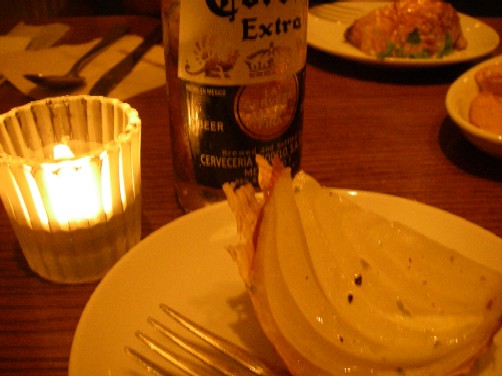 Last Friday night I really enjoyed spending time.
I went to my favorite café called " Soda Café " in Jiyugaoka with my favorite friends.
This café is a café that a friend of my colleagu's friend runs and I went there last
February, too.
And I saw with mf-san, Mizutama-san and Osuzusan there.
I saw mf-san and Osuzu-san many times but I met Mizutama-san for the first time.
She knows various good café. So I went to various good café where she taught me with
various people. Yes, she is a teacher of Café for me.
Every dish was really incredible for even everyone who knows various good café.
Actually when I went there twice before, I hardly eat anything due to getting really drunk.
I found out the real value of food in soda café even when I went there for third times.
I know it but time flies when you're having fun.
I laughed a lot when I was with them.
I'm sometimes under stress because of some bad things at work.
But I was able to get rid of my stress when I really enjoyed spending time with real
good friends.