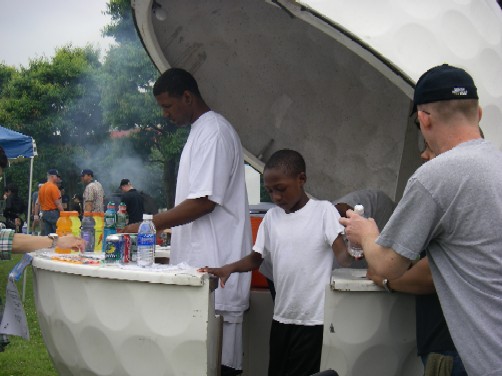 I can't believe it but this was our fifth time to participate in the race of Yokota base area.
It's one of annual events for my family.
Every time we participate in this race, it's very tough and fun.
We run faster than usual. So our muscles get sore as soon as we finish running.
It didn't mean the football game with Oman yesterday. I wore a uniform of Japanese
foot ball team. I don't have opportunities to wear it.
We get timed the race also we run as hard as we can. But there are people in costume.
The race is like something festival. The point is very fun.
And even people in costume run faster than others. They can run 5km in 15 minutes.
I and my family can't run fast like them but there is no team that participate in the race
5 times in a row also includes only family.
It's fun to cheer my family on and to be cheered by my family.I wanna enjoy running in the race next year!