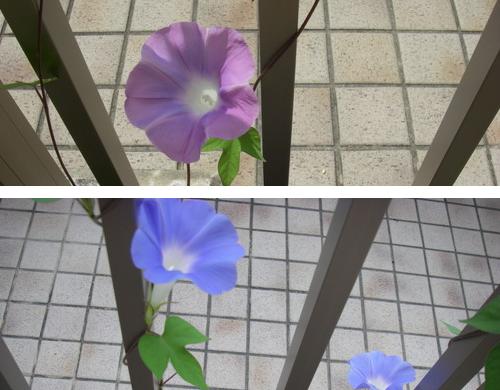 When I saw a Japanese guy's blog last Thursday, he posted a dynamic sequence of photographs of whales.
It made me go running.
All right! I'm going running I thought and I went out soon.
Starting running and it past twenty minutes, suddenly it was pouring!
I got back to my house quickly but I was soaking wet in 10 minutes.
When I started running from my sister's house on the other day, it started pouring in 10 minutes.
I bring the rain these days.
Tonight I hope it isn't raining…
By the way this picture is morning glory at my house.
It has always blue color. But this morning one of them had pink color even though
it had blue color the day before yesterday.
It must be fall in love with me:)