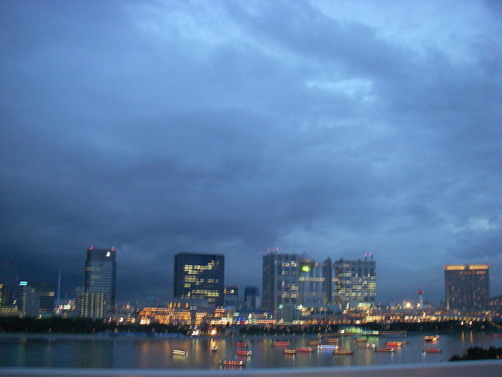 Last night I worked overtime for 30 minutes and got off at a station on my way home.
And I went to a school for making sweets.
After thinking of it for a long time I decided to go the school.
The biggest reason is fees. Inexpensive fees are really good for me.
I'm not sure about making sweets even the basic of it. So I wanna learn the basic at inexpensive school and go to another school.
Why I went to the school this time is not joining the school. I wanted to find students who introduce me to the school. When someone introduce you to the school,you don't have to pay admission fee for it.I waited for students while seeing cell phone.
Few minutes later two students got out.
I ran to them and asked them to introduce me to the school.
I thought one of them was like a friend from college. Suddenly words slipped out.
I said " You look like my friend from college. Did you used to go to brabrabra college? " to her.
She said "That doesn't surprise me! I thought the same thing as you. " to me.I said " Ah!! Nao " .Nao is her name.
I happened to go to the school last night and stopped by around 8.
If I hadn't worked over time, I would've gone there 30 minutes before and I was gonna go there the day before yesterday actually. Yet, usually she goes to the school at another
place. What a coincidence we met each other! I'm thinking that this meeting again is special gift from God like this beautiful scenery at night in Odaiba of Tokyo.
Speaking of Nao( It's Japanese female name ), There are lots of women called Nao.
And most their real names are " Naomi ". I have 3 friends called Nao on blog also 4 friends in real life. I imagine I used to be related with Nao in previous life.
If I met a Japanese spiritual counselor called Ehara, He would say " Do you meet women called Nao too many times? " to me!