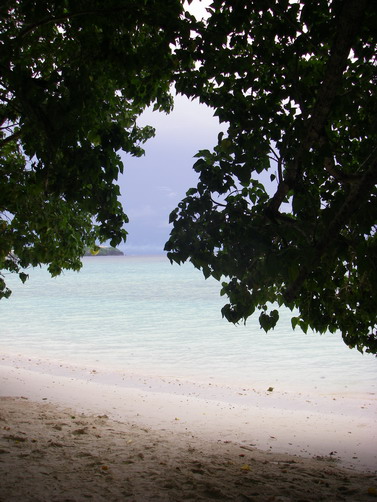 It takes about 3 hours to go to Guam from Japan by plain.
It's easy to go there even though it's a foreign country.
It's one of good places for people who can't seem to take a long vacation.
Beach is very beautiful also there are a lot of fish in the sea.
Last Friday I finished working at 3:30pm and went to Narita from Nihonbashi.
I don't need to make a reservation for it and I only have to get on the express train of
Toei-Asakusaline. It took about an hour and fifteen minutes.
It was very easy to go to Narita even though it takes more time usually.
Last summer my sister and her husband went to New Caledonia on the other day as us.
Because we couldn't take a vacation together.
This time we went summer traveling together after two years. So I looked forward to going
to Guam. I know it but the funniest point for our family is going traveling together.
We flied at 8:45 at night from Narita and we got to Guam at 1 in the morning local time.
It's been a year to go abroad. As soon as I got off the plain I was excited.
I fell asleep while listening to the conversation and laughing between my sister's family
and my husband on the way to the hotel on the bus.
For starters I went to bed at the hotel and slept tight. It was the start of this trip in Guam.
By the way this picture is beautiful Tumon beach.