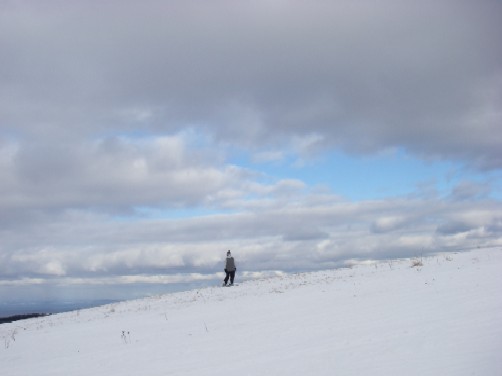 I took this picture in Hokkaido where is placed in the north place of Japan last winter.
On the day it was very windy and many clouds flied away one after another.
I didn't know it was like being in heaven or not heaven.
If it's always cloudy, it's too bad.
But if there wasn't any clouds in the sky, it wouldn't be interesting.
We need clous not only the sun:)