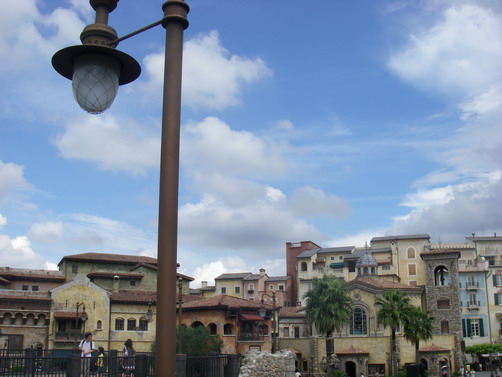 I feel uneasy to go to work after three-day-holiday.
Holidays passed quickly. Remembering last Friday before holidays,……
I went to Shinjuku of Tokyo after private lesson of English conversation.
The first place where I stopped by was a stationery shop. I got something for Marie who is a
French woman. I met her on the blog.
I miss picking up something on shops for friends in other countries since a friend who was a
Belgian old man passed away last January.
I'm more than delighted to get something for a friend again.
And then I went to a shop for ingredient of sweets and got matfer's baking mat made
from glass fiber, a seamless thin spatula and powder sugar.
I got an Italian gook for font. And then it was around 10 when I got home.
But I thought tomorrow was the first day of 3-day-holiday. It felt very easy and it
was fun at the night.
By the way I took this picture at Disney sea when I entered there.
The time when everything start is fun.