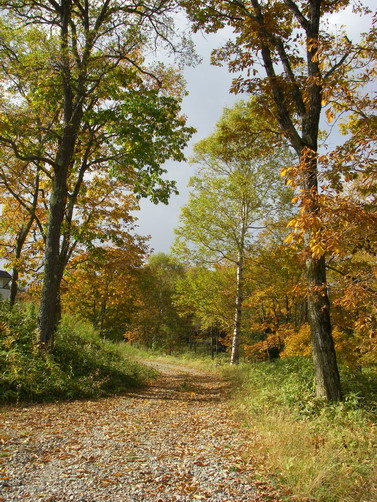 Recently I've been busy at work and I went out on holidays.
Yet I didn't turn PC on. So I hardly posted blog these days.
Turning PC on, two hours passed quickly. So I'm thinking it's not bad.
On the last day of holiday I cleaned my house and tidied up various places in my house.
I threw away many recipe from magazines and some web. There were pieces of paper more
than imagined. When the space is organized after throwing away much unneeded stuff,
I've got a feeling it feels good on the beginning of the week.
Seeing the organized space, I'm satisfied.
I've been thinking I wanna put the address to all stuff in my house.
But I can't seem to put all stuff.
I wanna start doing it a little by little everyday and finish it till the end of this year.
By the way this is a trail below Yatsugatake of Nagano.