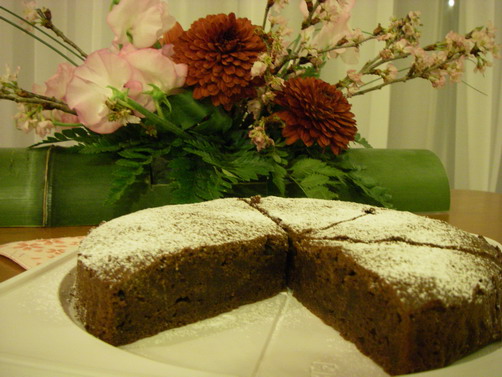 Today it's the last day of three-day-holiday in Japan.
My husband is working today even though it's a holiday.
So I baked gateau chocolat for him and his colleagues.
I don't have a taste when I cook.
but I'm a little bit worried I can't have a taste of it.
Because he brought a whole cake.
I hope they enjoy eating it!