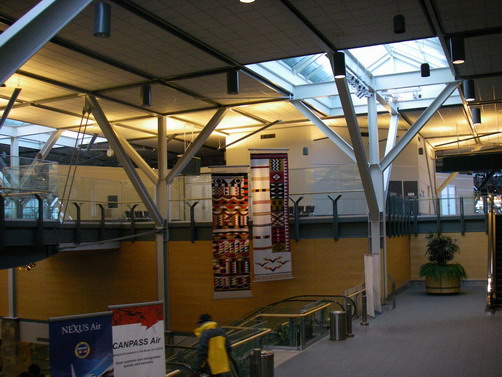 I can't believe it but it was last year when I went traveling. I left for Canada in the
eveningon 25th of Dec.
When I talk with my mother and my sister at the last minutes to leave for foreign country,
I miss them even though I just go to foreign country even for few days.
It's interesting and kind of strange.
By the way in general the worst thing when you go abroad is getting on the flight.
But actually I don't hate that much.
Of course after being in the narrow space for a long time my body hurts and I get tired.
But I kind of enjoy spending time.
I bring a book there but most of the time I enjoy seeing movies and seeing the mail-order
book when I'm on the foreign air planes.
This time I flied with JAL to Canada.
We had a TV on the front of the seat. So we were able to chose movies that we wanted
to see also see them many times. I didn't have time to sleep!
Movies that I saw on plains are " Mr.incredible " and " Love Actually " and Japanese one.
I really enjoyed seeing every movie and they were movies that I wanted to see.
So I saw every movie twice.
By the way this picture is
The first thing I thought when I got to Vancouver International Airport was the feeling
that I got back.
I remembered various things and I was more than delighted to get there.