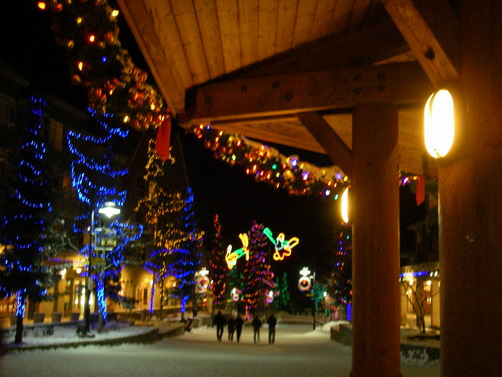 I was terribly jet-lagged because I didn't sleep on the plane.
My plane left in the evening in Japan and it took 8 hours and a half hour to get to Canada.
It was 1:30 in the morning in Japan. But it was in the early morning in Canada.
It's no wonder I was sleepy.
We didn't join tours. So nobody waited for us there.
We looked for the bus that we booked and went to the bus stop.
At the time I heard Japanese English accent that Japanese tourists spoke.
Oh,Canadian people must hear the same Enlglish accent as my English.
I was skimmering. Hahaha.
Chinese who sat down in front of my seat spoke Englishe very well.
Their children were native speaker. Probably they were born there.
Parents sometimes spoke Chinese.
The Chinese woman looked very beautiful. She had Fendy's sun glasses on her head and
beautiful brown hair of bob hairstyle.
Her first language is not English. But she spoke English beautifuly.
I was interested in her and I was wondering if I should've talked to her.
But that's too bad we got to Whistler while wondering it.
It was really cold in Vancouver but it was much colder in Whistler than in Vancouver.
It was such a cold air. I hunched my back even though I wore a down jacket.
After lunch we slept for few minutes and went out.
The Whistler town was decorated with Christmas something and it was really beautiful!
Some shops that we wanted to buy something were gone and some restaurants that
we wanted to go to were gone. But some shops that we wanted to go to were still opened.
On the night we ate some pizza and got café late at a coffe shop.
The first day in Canada was over like that.