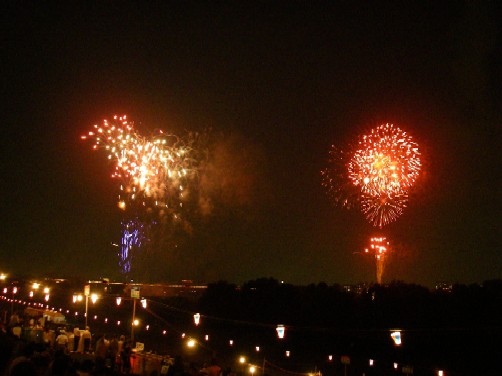 Probably many women in the world are the same as me. I'm having crush on Obama!
He is really cool and hot! I see the news since I wanna see him! And I'm absorbed
seeing his pictures at book shops.
Putting the politics, the thing that I like him the most is his butt!!
His pretty butt is small and shapely..
His masculine upper body is attractive when I saw his figure in a swimsuit.
I can't stop looking to his pretty butt that I can tell how pretty it is even if he wears the suit.
I hardly ever have a chance to have a crush on the president of US!
I wanna enjoy it and learn English from his beautiful words.
Speaking of love, my sister's husband seems to have a crush on me.
On the following day when I talked with him on the phone I talked with my sister.
She said " He looked really fun and crackled like talking with girlfriend."
Now I remember she said the same thing before. He sometimes calls me when he gets tipsy.
Yeah, she is right. He must fall in love with me.
By the way I took this picture at fire works exbition last year.
Two fire works, My crush and my sister's husband's crush, are set off!
* of course my story and my sister's husband's story is a kind of joke:)
but I really respect Obama!