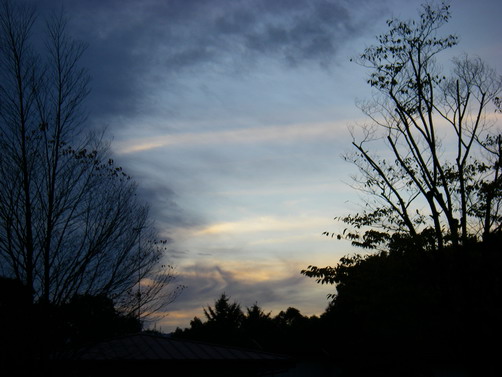 I had a tough days in this week.
Especially it was terrible last Friday.
I found out unreasonable things at work and I couldn't get why it happened.
But last Friday I had a good time during lunch time after a long time.
I had lunch with two women at the different division.
I bumped into them outside during lunch time and ate out with them.
It was really comfortable and it was fun.
I was lucky to find comforting women by coincidence.
When a temp stuff who was comfortable quit her job, I was able to find the other
comfortable women. Is it coincidence? or a gift from God?
By the way this picture is the sunset in Chichibu near Tokyo.
Marie
made this really beautiful my new blog's design for me.
Isn't it sooooo beautiful?
Happy Sky Watch