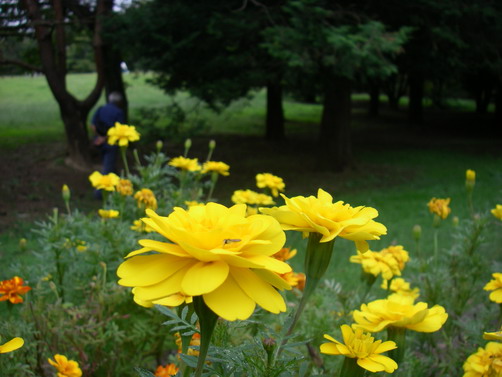 Last Sunday we participated in an annual race.
I participated in 5km-race three times and 10km-race twice including this year's race.
After school we don't have sports festivals usually, so we don't have chances to join games for sports seriously. So it's fun to join sports festivals once in a while.
Before the race we are kind of nervous and excited. If the result is good, I would be pleased And if the result is bad, I would feel bad.
When I run the race, I always think I don't wanna run the race next year anymore.
But I forget it in the following year and I participate in the race again.
My result was not better than my last result. Because I didn't jog more than last year.
And my mother ran faster than me despite over 60.
My mother beat me before the point of 5km.
I said " Oh, you beat me. If I beat you right away, you would be comfortable and we would crack up and lose our strength." to myself while seeing her thin legs.
Thinking of that, but I couldn't catch up her a little by bit.
And I ended up not beating her…..
My mother got medal the same as last year.
I can't beat her.
It's bitter she beat me and I will beat her by a wide margin.
But I'm also pleased mother who is over 60 beat me.
Many athletes in college who run in Hakone race participate in various races around this season.
They run like cheetahs and it's fun just to see them.
Starting with their full power is really strong.
I gotta jog a lot this winter and I'll run faster and beat my mother with a long margin.
Happy ABC Wednesday