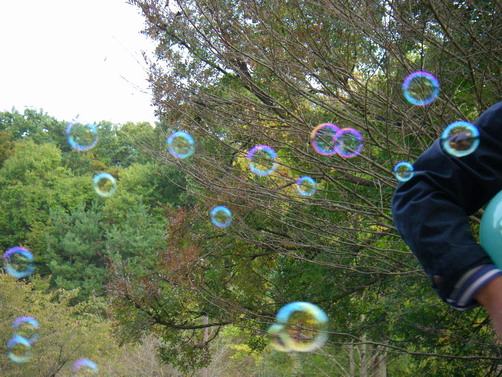 Last weekend it was a comfortable sunny day. So I went jogging in the afternoon in holiday after a long time.
There was a little bit dark place and the air was cool and wet in the park.
It felt really good more than I imgined and an hour passed quickly.
Jogging in the afernoon is good but jogging in the evening is incredible, too.
On weekdays I go jogging at 10 at night.
The cool air feels good and the air makes me get fresh. Because the cool air is different from summer's.
My ears hurt because of the cold air but when 30 minutes passs, I sweat.
Sometimes going jogging at the late night is a hassle. But even if I'm exhausted or I don't have time, I can get fine.after jogging.
After jogging I can like myself. Because I make efforts and I can have confidence.
I jog for liking myself.
This thing is not bad.like that.
By the way I took this picture in Chichibu last weekend.