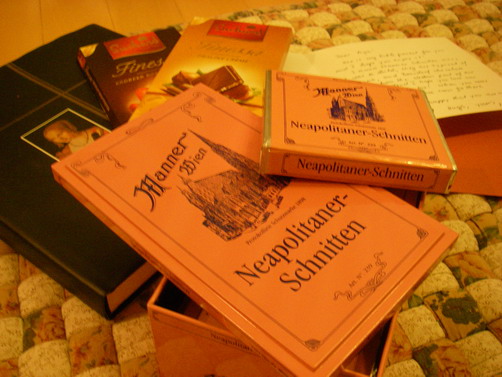 When it was really hard to be at this division after getting transferred in the beginning of this year, a young man who is in the same division got me some bread.
The bread is the best bread for me in life.
Yesterday I got email from him during working.
He said " I got the bread again and put it in fridge. If you feel like it, please eat it. "
It was a coincidence some terrible things happened yesterday.
A old man who is hired after retiring were cynical to me. And a temp stuff who is the best friend at work decided to quit her job. Because she got kind of bullied by a colleague.
But I need much power to avoid cynical things and to listen to murmuring.
After finishing time at work I microwaved it and ate it.
It was really incredible the same as before and I got power from it.
There are various people in the world. Some people say good things but some people say bad things, don't they?
There are good things also bad things, aren't there?
By the way this picture is a great present from a friend in Austria.
Her name is
Maria
and I met her on the blog.
It's Manner Schnitten and chocolate made in Austria, an art book of museum Wien.
Last February Belgian old male friend passed away. I'm more than delighted to have a friend in Europe again. I have the pleasure of getting something from Europe and sending something to Europe.
In life relationships are difficult but relationships are fun!.