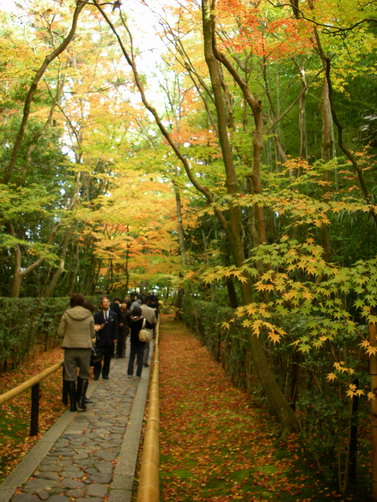 Last Saturday I flied to Kansai from Haneda and visited my parents-in-law after working
till noon. We were more than welcome from my parents-in-law and my grandmother-in-law
with their big smile.
Everybody seemed to be more than willing we visited there.
I was nervous before seeing them because of my heart pounding. But after seeing them
again
I thought it was good to visit them.
This picture is path in Daitoku-temple.
It was really crowded but changing leaves in Kyoto is the best in Japan.
I was really happy to see them.
I'm gonna post many pictures that I took there every day.