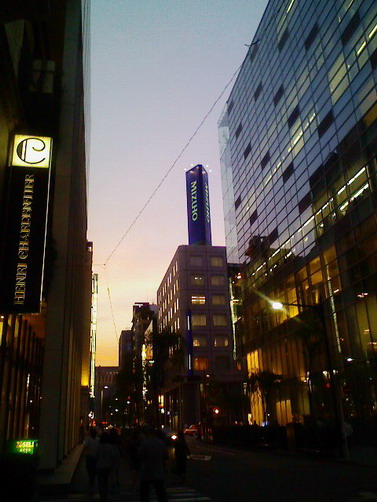 Last night I got home over at 8 at night after working overtime.
I wanted to watch the world cup game of Argentina VS Korea. So I turned on TV
right away.
I put dried mackerel in the fish-grill and I put sesame oil in the pan while cutting carrots into
strips quickly. Then I added seaweeds called " Hijiki ".
I put Japanese cooking-alcohol called Mirin, Japanese bouillon cube and soy sauce in it and
I finished cooking it. Then I took Tofu from the fridge and cut it into 4 pieces and put a kind of
leek with my favorite Chinese chili oil that I got at my favorite ramen shop near work.
Then I cut cabbage into strips and dished up it with cut avocado, cucumber, seaweed and
sour soy sauce.
Dinner was ready in 15 minutes.
And then I enjoyed watching the world cup while having dinner.
Argentina played way to well and they scored in the first half.
If I were them, I must've given up but Korean team was not the same as me.
But Korea was great. They scored in the additional time of the first half.
I said " wow " aloud without knowing since I was cheering for Korea for some reason.
But Argentina was way to strong! They scored 2 points in the last half also.
Higuaín who scored a hat trick is really cute! He is #9 of Argentina.
I really like him!!
Then I enjoyed watching Greece VS Nigeria.
Every night I sat up late but it' OK I can go to work a 10 in the morning!
Because I've been working overtime. Lucky me!
By the way I took this picture in Ginza of Tokyo on my way home from work.
Happy sky watch Friday