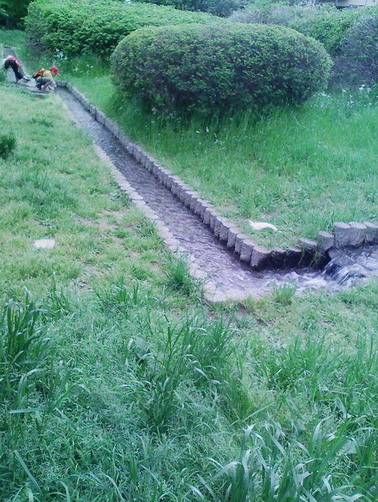 Last night I got home at almost the same time with my husband.
So we ate out for dinner at a Chinese restaurant near our house.
You can eat cheap Chinese dishes. A male cook is at the kitchen and a woman serves.
Every time we go there, there are already many people.
I ate a set of Chinese and I was very full and satisfied after few weeks.
I should've jogged last night but I used raining as the excuse and went to bed.
This morning I got up early in the morning after a couple of week.
At 5:30 in the morning I went to the park after raining that is may favorite place.
I used to like jogging at the park after raining at night but I just knew it felt much
better when I jog at the park after raining in the morning.
The air is moist and it smells nice. In addition looking up the sky, the wet leaves
shines in the soft sunshine. So I often look up the sky.
The park after raining at night soothes me and the park after raining in the morning
gives me much power.
It was good to live in this city since there is this green park!