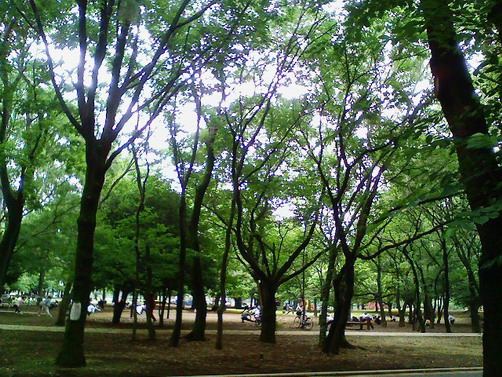 This morning I was supposed to go to work at 10. Because I worked over time a lot this month.
I got up in the morning as usual and went jogging.
I jogged through on the big street and stopped by the shrine first and went to the park
as usual.
It smelled like incredible finished raining in the park in the morning.
Many people were jogging there.
A lot of older people were excising over there.
It smelled like Japanese sweets made with cherry blossom's leaves under the cherry blossoms.
Dogs looked enjoying running barking.
Everybody was having lovely time in the morning today at the park.
I've got a feeling that today is a good day!