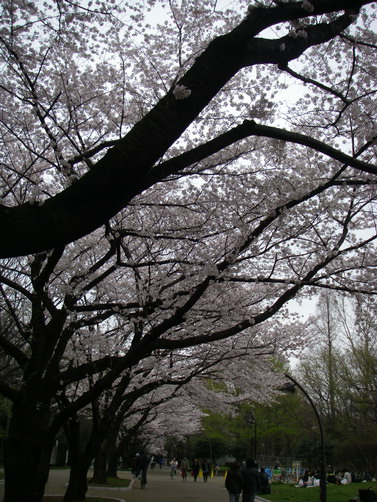 On Friday nights I grin while working.
When I thought of it, a woman who sits in front of me at work said the same thing.
Everybody is happy on Friday nights.
When I was single, I used to go drinking on Friday nights. Now I go straight home most of time.
I go straight home and vacuum my house right away.
On my way home from work I called my sister and she told me to visit me.
She likes drinking but she can't drink now. So it's not unusual there days.
I said " Well, you can come over and have dinner. Then we'll go see cherry blossoms and I'll drink wine with a glass and you can drink the juice. " to her.
Sister got to my house sooner than I imagined and she was around my house when I got home. I got her to stay at my house and jogged for 30 minutes.
Cherry blossoms were in full bloom at the park and it smelled like alcohol because many people enjoyed drinking under the cherry blossoms.
I decided to drink wine with a glass while seeing cherry blossoms this spring.
Because a friend of mine who is female Austrian and called Maria said " I'm sure that we will drink a glass of wine together in Vienna one day or I'l bring a bottle of wine to Tokyo and we will drink it there under the cherry trees.
In Japan we drink canned beer outside and it's not fancy like drinking a glass of wine.
We could drink Japanese alcohol called Sake with a plastic cup outside.
It's exciting when I imagine opening the wine bottle and pouring wine into the glass with a good sound.
After all I didn't see cherry blossoms at night with sister. But cherry blossoms are still in full bloom. So I wanna drink a glass of wine under the cherry trees.