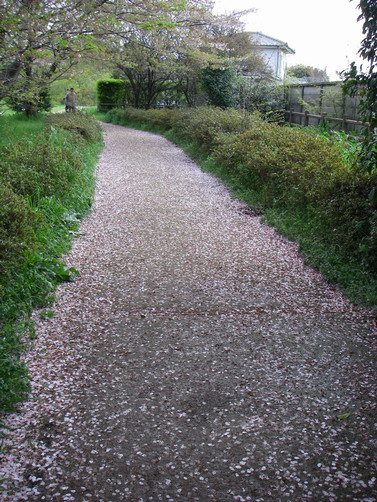 Last week I went to movies 2 days in a row as unusual.
I saw " Shutter island " at Friday night and " Alice in Wonderland " at Saturday night.
At Friday night I might be so tired more than I imagined and I nodded off seeing the movie.
I shouldn't see the movie at Friday night.
"Alice in Wonderland " was almost fully booked.
So we couldn't help sitting in the very first row seeing 3D movie.
When I saw " Avatar", I was in the very last row. So it was opposite this time.
The result was that I recommend you to sit in the very first row when you see 3D movies.
When I saw the preview of "Biohazard" , various things flied to me and I tilted my head to
avoid them. It had a impact very much and it was really fun.
When I saw " Alice ", I felt like I moved fast like riding the rides at Disney land.
"Alice" reminds me the English textbook in junior high.
I remember my mother made me memorize all sentences of Alice.
I wanted to see Humpty Dumpty in this movie but I was excited like me being kids
when the rabbit with a clock appeared and I saw the bottle of " Drink me " in it.
Speaking of Alice, when I was in elementary school and my sister was a kid, we taped reading Alice aloud. And we found the tape at parents' house before.
I seemed like I tried to read it well and it was really funny.
My sister seemed like she couldn't pronounce well yet like saying " Alichu" not "Alice " and that's why she used to be cute.
Seeing something that I used to see when I was a child, my mind goes traveling to the past.