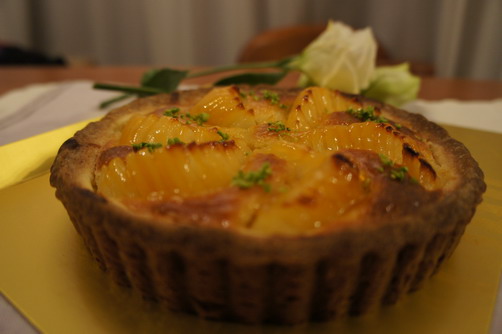 I learned how to bake this tart the day before the earthquake.
This lesson was the last beginner's lesson.
These days many men are working in the front of the nuclear plants.
They risked their lives even though they have family.
I'm thinking of various things.
But now I have to live strongly not to be worried too much.
I should get my mind off of it.
I gotta work hard and save on electricity.
Don't worry about anything too much.
I believe in everything going well.