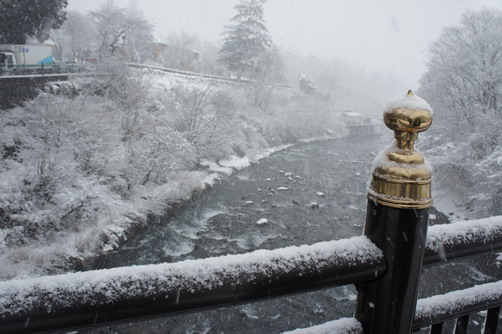 There is a lot of woman who works after having a baby at work.
I'd say our company is a good company since women can keep working after it.
There was news that many women got fired when they took maternity leave.
But it's not unthinkable at our company.
Not only mothers at the same division but also mothers at the other division talk to me.
They say " How're you and your bump doing? " or " Your bump is becoming bigger. "
I'm more than delighted they're kind and nice to me.
Time flies and I'm 7 months pregnant already.
Getting pregnant is greater than I imagined.
Also the bigger my bump becomes, the more pleasure I am and I think this moment is
valuable.
I wanna meet my baby soon but I'm gonna miss being pregnant….
I have a very strong body but I was coming down with something this week.
I had a sore throat but I couldn't gargle with mouthwash, take a medicine and suck on a
lozenge, So I had been drinking a tea with grated ginger and apple this week.
Not only my throat soothing also getting well. It's very good for your throat!
When your throat hurts, try to suck a slice of ginger instead of lozenges.
The spicy tasting feels very nice for you sore throat like lozenges.
Try it!
By the way I took this picture in Nikko when I went traveling last month.