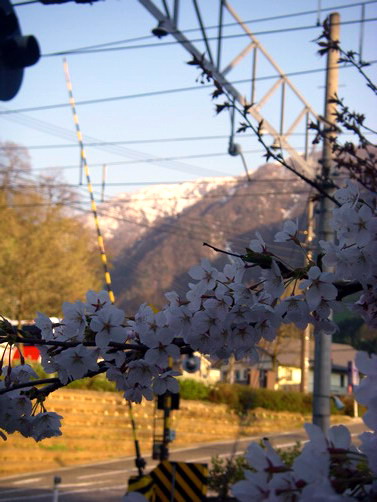 I saw two foreign tourists who got on the bus.
I wanted her to sit next to me. Then she sat next to me!!
Good for me!! She is from where? I was wondering she came from Russia?
But they spoke English. Oh, lucky me!
I wanted to talk to her and said " You're from where? " but I couldn't seem to talk to her.
Oh, I don't like the point of me! It's very Japanese.
I said " Are you gonna pass up this chance? " to me on my mind.
Then the bus driver announced about the next busstop.
I heard she wanted to drop off there.
Oh, I don't want her to drop off I thought of that. And they ended up not dropping off.
After a while the bus stooped passengers could see the fall from the bus.
The bus driver told us the fall in our right side but we hardly saw it.
She sat on the sub seat. That's why she couldn't see it I thought.
Then I said " Can you see it? " to her already.
And then I was able to say " You're from where? " to her.
Her name was Susan and she is from Boston of US and she came to Japan with her
friend called Kitty.
She was going to Kyoto on the following day and going to Nikko and Tokyo.
She seemed to be a warm person and considerate.
She goes traveling all of the word. She's been to Himarayas also Peru.
She said " Are you in University? " to me. Of course I answered " No ".
And she said " Are you in your twenties? "
Yeah, I was more than delighted! Hahaha!
We talked about various things on the bus and said good-bye at the station.
She hadn't booked the hotel near Tokyo air terminal yet. So I told her my number
when she couldn't book the hotel and we exchanged the email address each other.
I forgot to take pictures of us but I'm having a feeling to see her again!