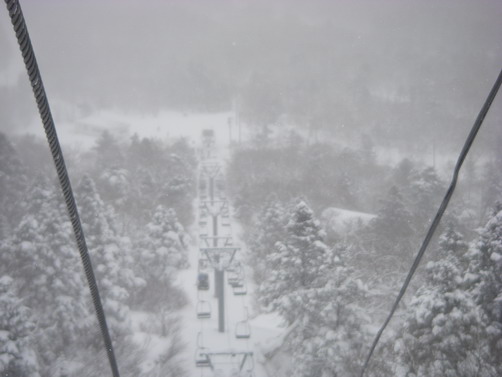 I went snowboarding with my husband on second and third of January.
The small ski resort where we went to has only three lifts. In addition there weren't much
people there and it looked like money-losing.
The ski resort is called Miyagi Zao skiing area sumikawa Snow park.
I heard this year is the 50th anniversary for this ski resort. So it has a long history but
also lifts have a long history.
It is on the top of the high mountain. So snow was very rich smooth fresh deep snow
but also snowstorm was very strong.
When we walk as usual, we almost flied with our snowboard.
Our hands got stiff when we got to the top of the mountain because all lifts moved slowly.
Sometimes things that we were able to see were only white color. So I lost my balance
sense and I fell over.
We started to snowboard from the afternoon when we got there to the finishing time of
lifts. But I had been wanting to soak in hot spring all the time.