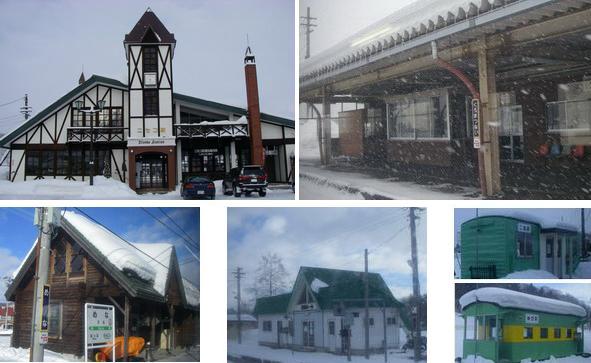 I went snowboarding to Hokkaido with my husband and my mother.
We left home at 5:30 in the morning and we got to the airport in Hakodate around at 10.
We took a bus to Hakodate station from the airport.
The announcements on the bus spoke in Japanese, English, Korean and Chinese.
I don't know why but only Korean announcement was funny because of sexy.
Then we took a train to Niseko through Oshamanbe.
I've been to Hokkaido for snowboarding many times but it was my first time to take a train
to Niseko.
It was hard to bring heavy baggage but it was fun to do something different as usual.
For a while most of people were Chinese tourists. It was like being in China.
They talked with each other aloud.
When we got to Niseko it was around at 2:30 and when we stood on the ski slope it was over 3.
The first thing that we saw on the ski slope was Australian.
I saw people from Russia and Europe.
The other was Taiwanese and Chinese.
A half of people was foreigner.
It snowed and winded strongly. But we were able to enjoy snowboarding and skiing
Because there were gondolas even thought there wasn't them at Miyagi-Zao a week ago.
After all we rode the gondola three times and enjoyed night ski for a while.
And then we enjoyed eating crabs.
Hot spring that we call Onsen in Niseko smelled really good like trees.
I' d say the quality is great.
I enjoyed soaking in hot spring outside with my mother after a few month when it snowed.