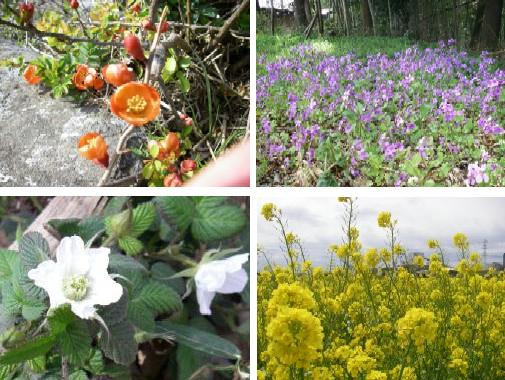 Yesterday I met up with my mother and my sister's family and jogged at the side of the river where you can see wild birds and beautiful flowers.
We left home at around 12:30 and got home around at 4 in the afternoon.
We jogged and sometimes walked but at least we jogged about for two hours and a half hour. We enjoyed jogging while seeing beautiful various things.
Yes, it was comforting but we weretired a little bit.
We were able to see Alcedo atthis, egret, cormorant, canard and various unfamiliar wild birds. In addition we saw wild flowers called " Katakuri ".
We jogged while talking with each other since it was a long way. So it felt very good.
When we realized my sister and her husband jogged right behind even though they jogged way back on the way home.
My mother said " Oh, they're coming! Aya! Don't lose! "
So I dashed as fast as possible! I couldn't dash that fast!
They weren't able to beat me but I got exhausted.
We took a break while drinking coffee. And then we went to the large public bath.
I know it but going to the large public bath after jogging was fabulous!
It was the best holiday we jogged for few hours and took a bath at the large public bath.
We went to the glosery store and my mother made dinner.
My husband came later and everybody started to drink.
When my husband sees my sister and her husband, they can enjoy drinking.
Even if one of them can't come, they can't enjoy drinking.
They look fun while saying " Getting all members together, we gotta drink! " each other.
When we got home, my husband said " Why don't we go drinking to somewhere! "over and over.
Today's flowers