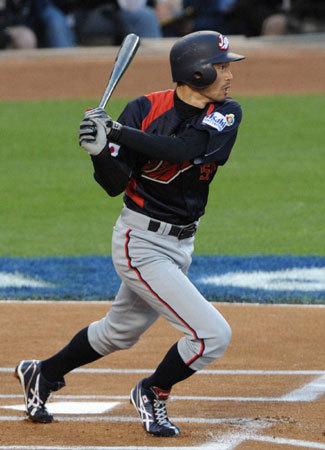 It's really happy Japan wins WBC title.
How great Japanese players are!
And how incredible Ichiro is!
He looks very good also his play is really great. I respect him because he keeps
making many efforts.
But much more impressive thing is his word.
He said " I thank to all people who cheered us up. "
These days there are many things that I get disappointed about Japan
when I see news on TV. And I admire other countries more than Japan.
I don't like Japanese people's nervous face and Japanese nitpicky character.
I'm jealous of western people's easy-going characters like Manma Mia.
But seeing Ichiro, Japanese is really attractive!
I can think of it from him.
Thank you for such happiness!
Couldn't be happier!
I never forget this feeling!