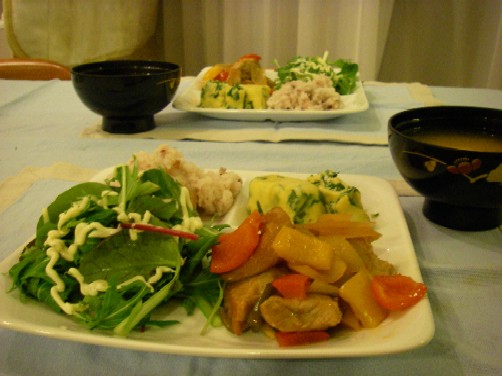 My husband made sour sweet pork on the previous day of girl's day.
But I couldn't eat it since had already dinner.
On the following day I worked overtime and it became our main dish for dinner.
I' ve been really busy at work.
But I have full energy now.
I'm feeling really nice.