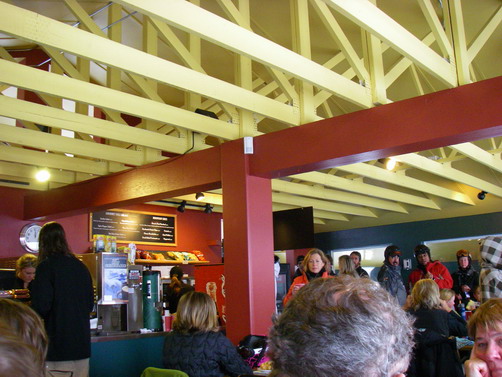 Last Wednesday I went to movies to see Mamma Mia with my sister.
We had thought nobody was there but it was fully packed.
We sat on the seat of the third row and enjoyed seeing powerful visuals in the front of the screen.
In the first place I was gonna enjoy myself. So I sang songs shaking my body like live concerts!
A little foreign kid who sat diagonally forward left waved to the screen.
We wanted to stand up and dance with actresses but nobody did that since Japanese people are shy. So we couldn't do it.
My sister looked impressed and said " I couldn't stand sitting there. Don't you want to dance? " to me.
After getting home I sang songs while seeing you tube.
Speaking of which, why western old men and old women are soooo cooooool?
They're completely bright and really energetic. They look like truly living.
Everything is bright in this movie.
Meryl Streep also her friends are sooooooooo COOOL!
Of course Pierce Brosnan is really HOOOOOT! You know he was Bond in movies before.
I wanna live brightly like them. Even if I was worried about something, I wanna live optimistically. I got the movie soundtrack.
Next time I'll get the DVD and see it in the small home theater at my sister's house while drinking and dancing!
By the way this is a restaurant in Whistler.
I really like completely bright western people.