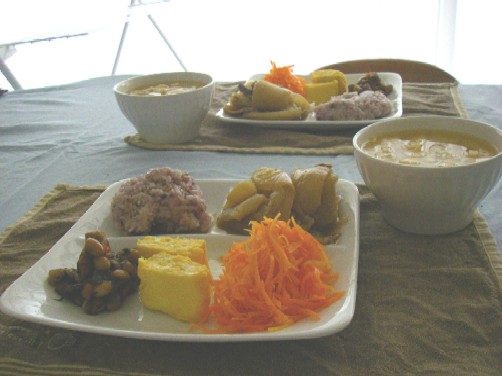 Last week there was a pleasant thing last week.
My picture win a prize at a contest of my company.
My company is using my picture for some poster or something.
I've liked seeing pictures and drawings since a student but I didn't use to be interested
in taking pictures. I started taking pictures since I started posting blog.
It was good to enjoy taking pictures easily.
By the way this is branch last Sunday.
I used to eat bread for breakfast. These days I eat rice for breakfast once a while.
Probably I can save household fees and it's low in calories.
But I have to clean more dishes than when we eat bread. So I wanna cut down dishes
as possible as I can. So I got plates that have gap.
On the other day I said an older woman who works after getting married " You're great.
Because you work also do house works hard."
Then she said " I quit making dinner on week days. Why don't you do that? It' would be
very good for you. " to me.
It's OK for her. But I don't wanna do it…..
I wanna work kind of hard but also do house work kind of hard.
Put it better, valance is good butput it worse, I'm not a real career woman.