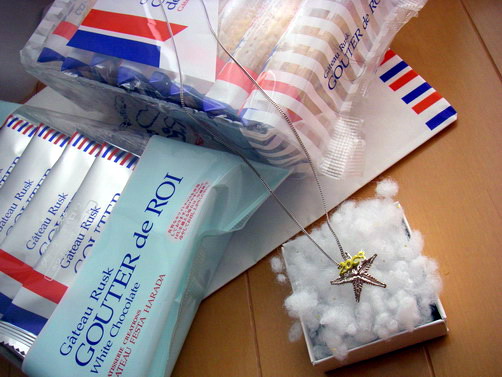 I got something from a friend called marina for my birthday and Christmas.
She is Greek and I met her on the blog.
Greece is a country where I haven't been to. When I was in elementary school, I learned
Polis, Socrates and something about this country.
Greece reminds me very blur sea and white houses.
Greece is one of countries where I want to go to someday.
Haruki Murakami wrote about Greece in an essay called "A Distant Drum "
Greece is the attracitve country and you can eat fresh good cuttlefish.
This necklace is something from the distance country.
I'll value it!
By the way this sweets in this picture are Melba toast.
I saw a friend from college last night and I got it from her!