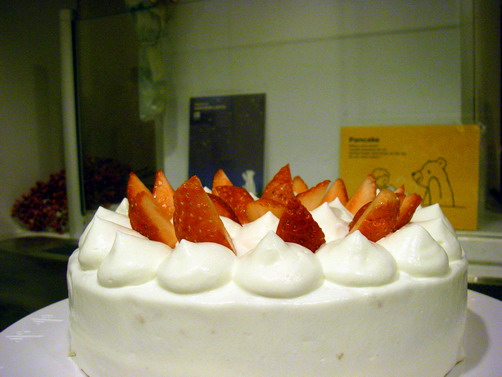 On 23th of December we have the annual Christmas party at my house.
Every year I think what I cook for it this year.
The following day of 23th was Saturday or Sunday for few years.
But this year the following day of 23th is weekday.
If I stay up late cooking, I wouldn't work. So I had thought I had to start cooking
from Sunday but I couldn't do it.
So I was up till at 3 in the morning last night.
But I can't cook every dishes.
I gotta cook from now on, too.
By the way I took this picture at 3 in the morining.
I forgot getting blue berries but it's not bad!