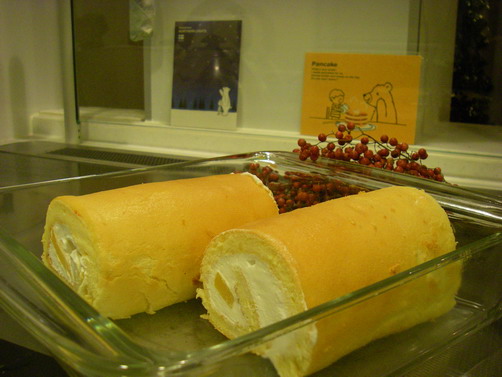 9th of December was my birthday.
I had a trouble of something. So it wasn't a good birthday.
I said " I don't need something for my birthday. But I want you to do various house
work for me." to my husband.
So he didn't get anything as I said.
My husband had a trouble of something, too. So he was tired and he didn't do house
work. I didn't want to make dinner because of being tired. So we eat out at a cheap
restaurant. And then I did the dishes and scrubed the bathtub.
It was not a special day.
Sometimes it happens in life.
Sometimes you're impressed and sometimes you're disappointed.
Defenietly it's " C'elat Vie."
If I say something about yesterday, I got email from many people for celebrating
my birthday. I haven't replied every email yet.
My birthday is a good opportunity to train baking cake. So I told my husband you
don't need to buy cake. So there wasn't cake at my house.
So I started to make cake at over 11. Making cake might be not bad.
And the top of the rolled cake that isn't decorated with cream is not bad.
It looks really good. My birthday was not bad?!